A bookcase is not just meant for books, its the ideal storage solution for displaying your favourite accessories to give your home a personalised feel. The Como wall system has a unique design that features a range of shelf heights and widths so that you can put just about any object on display, from tall vases to small trinkets. All the while, the Como is an impressive bookcase that will give your home a modern and luxurious aesthetic.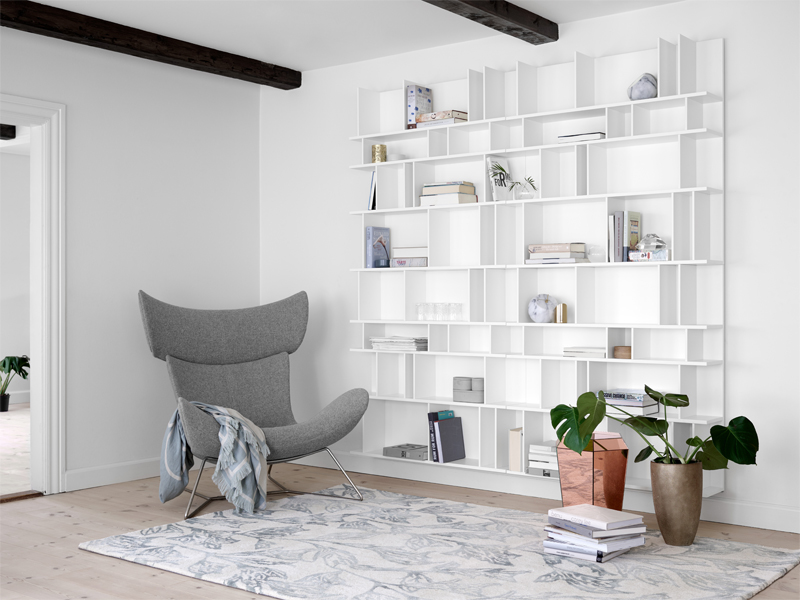 Full height bookcases can appear heavy and clunky in an otherwise open and airy room.  By wall mounting the modular Como bookcase from BoConcept, you can create a beautiful and functional wall unit, and the empty space below ensures it looks light and modern.  The wall unit pictured contains loads of storage in for books and trinkets, bringing extra functionality to a room and creating a stunning feature.  This unit has been created by using 4 of the matt charcoal grey units to create what appears to be one large floating bookcase.
Create a floating bookcase to your exact specifications by combining any of the Como modules.  The modules are available in a choice of colours so you can personalise the look.  This open cube style design is perfect to achieve on trend Scandi style.  The Como system has been designed to allow you to easily integrate your media system, or use lamps, radios or other powered devices by integrating discreet cord holes at the back of the unit.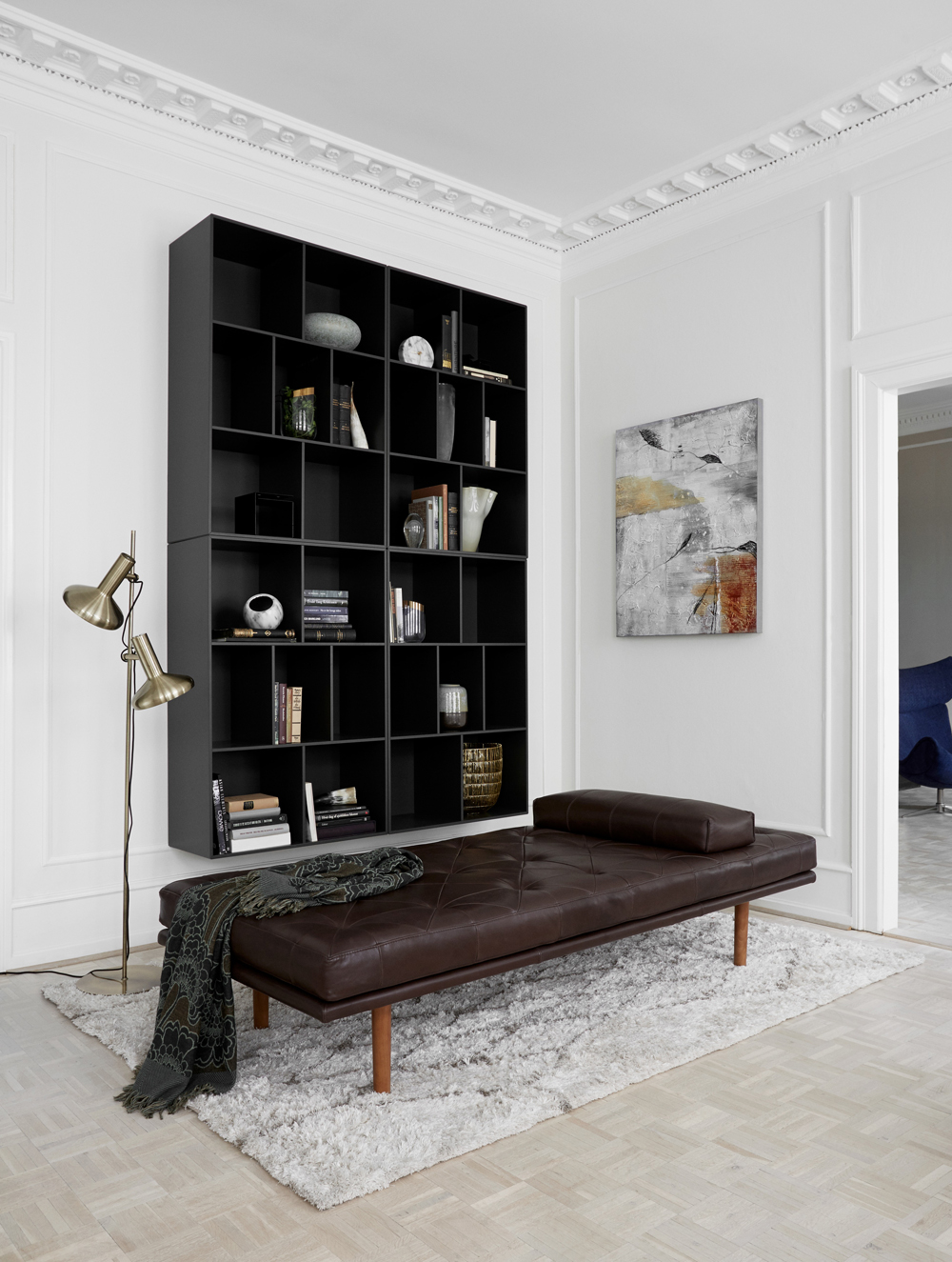 With the variety of modules available, the choice of colours and the ability to mix and  match with bookcase and closed wall hanging storage modules, you really have no limited in what you can create with the Como system. Perfect for a living room or home office, smaller Como modules could also be adapted for use in the kitchen, study nooks and hallways, bedrooms, childrens bedroom design and for commercial applications.  The only limit is your imagination! BoConcept's in store Interior Designers are available to help you out.  They can draw up your space, and help you design your wall unit in 3D.
Shop the Como Bookcase here:
https://www.boconcept.com/en-au/como/3400115C0100115.html?cgid=storage-bookcasesandshelves