Our range of coffee tables is a mix of sleek glass & aluminium, leather, and poly options with storage, the complement a range of interior styles and layouts, so we have gathered up our favourite at home shots to show you how they look in different spaces.
Occhio Coffee Table  RRP: $550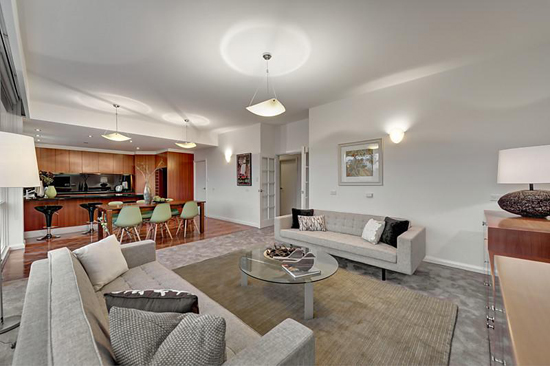 The clear glass Occhio coffee table is the perfect complement to this inviting contemporary space.  The round shape is ideal for this symmetrical sofa setting.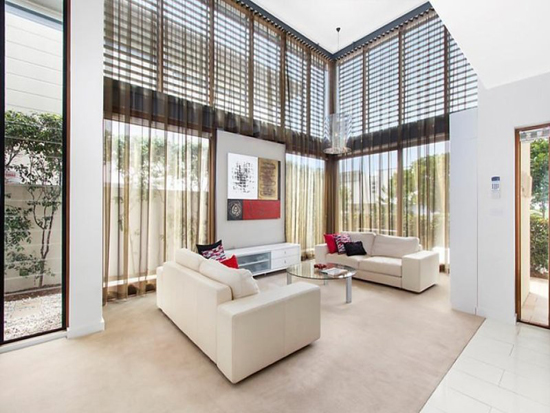 Once again placed between 2 symmetrical sofa's creating a formal sitting space but also complementing the modern feel of this incredible room with the double height glazing.  Seen here with the Prima 1.8 TV unit in gloss white.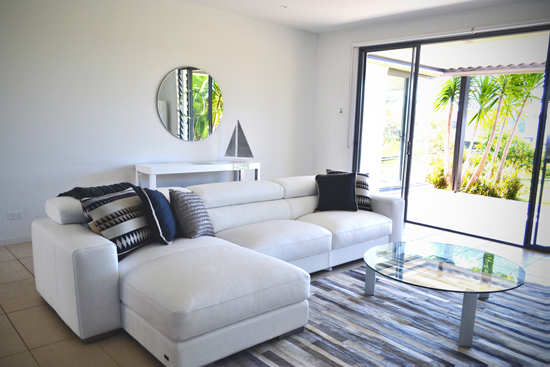 The Occhio in a beach side setting, the round size is also ideal for use with a chaise sofa.  Seen here with the Ampezzo sofa, Cowhide Rug, Incavo Console Table, Ventura Mirror.
SLIDE GREY GLASS COFFEE TABLE RRP $875
This sitting room has a classic feel thanks to the formal style of the sofas & the lamps.  The grey glass slide coffee table brings a glam edge, and also complements the contemporary TV unit, pulling the space together.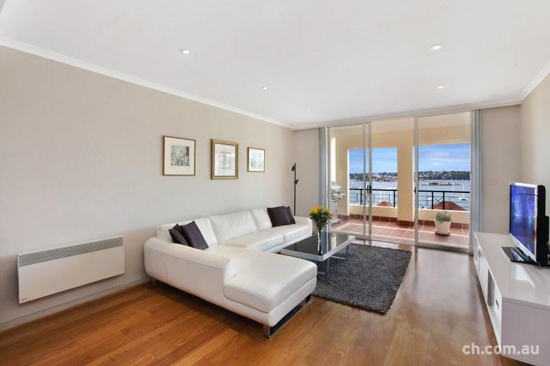 It also works perfectly in this very contemporary room, with a simple grey and white colour scheme.  Seen here with the Prima 2.4 TV Unit & Torino sofa.
SLIDE SQUARE GREY GLASS COFFEE TABLE RRP $895
The square is the perfect size for use with a large chaise or corner lounge, the contemporary style suits this modern space, and the grey glass provides a nice anchor to the room.
The square slide has been doubled up for this contemporary oversized living roomwhich looks great, and provides the perfect proportions for the room, and the sofa set.
INCAVO COFFEE TABLE RRP $595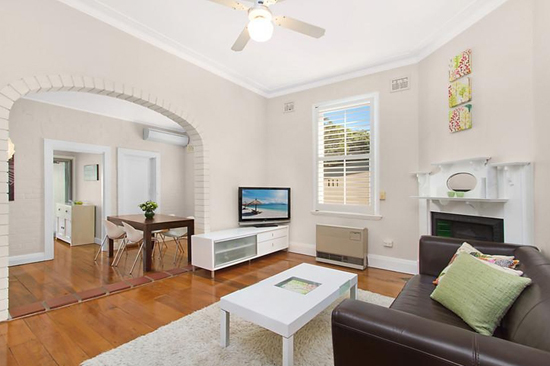 Light and bright for this renovated room, the Incavo complements the contemporay fit out, and also the more traditional features including the fireplace.  Seen here with the Prima 1.8 in gloss white.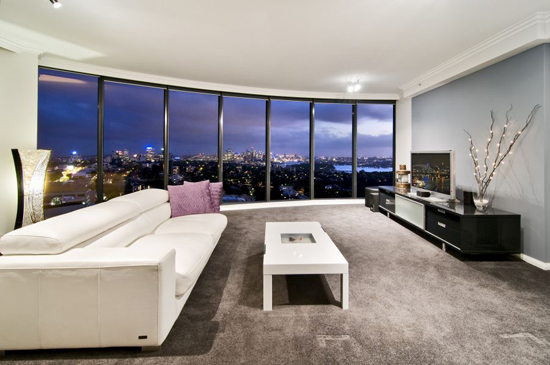 In this space, the Incavo complements the very modern grey and white space, it is simple and sleek, and provides 2 small drawers for storage.  Seen here with the Ampezzo sofa and the Prima 2.4 in gloss dark grey.
CINTURA OVAL COFFEE TABLE RRP $995
Clean and contemporary, the Cintura range will complement most spaces, the oval shape works well for long, thin rooms, and in front of 3 seater sofas.  Seen here with the Rimini sofa.
DOMINO COFFEE TABLE RRP $1595
The Domino is modern, and versatile, with 2 large storage drawers, and two open shelves for display.  Use the contrasting colours for a contemporary space, or a solid colour for a more streamlined effect.  Seen here with the Dese sofa, and Aria Buffet.
CLICK HERE TO SEE THE FULL COLLECTION OF COFFEE TABLES. 
For more details make sure to contact us on 1300 11 22 33 or speak to a sales consultant.
Click here to view our store locations