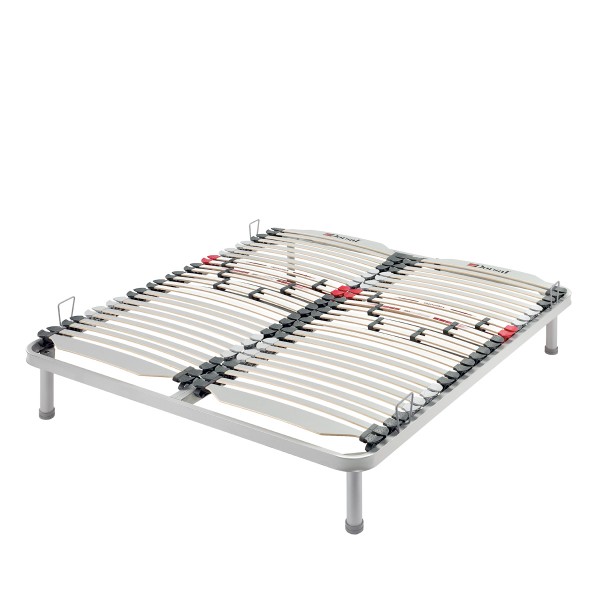 Dorsal's Dynamic Slats may be purchased for use in Beyond Furniture's beds, or purchased separately to complement your Grand Soleil by Dorsal mattress.
Anatomical system designed to give optimal support.
Adjustable sliders to personalise the firmness of the slats.
Shaped Dorsal Dynaflex slats made from flexible beech timber and carbon for sturdy flexibility.
Steel frame structure.
7 Core Support Zones
1. Moderate support under the head.
2. Soft and comfortable shoulder area.
3. Firmer support, reinforced with Dynaflex slats, on the lower back area Multizone SAR.
4. Hip (lumbar) area reinforced with Dynaflex slats Multizone SAR
5. Moderate support for the thigh area.
6. Comfortable soft calf area.
7. Moderate support under the feet.
The slats are fixed to the frame with dynamic joints made of Hyrtel, an elastic memory material that provides that base with flexibility and durability.