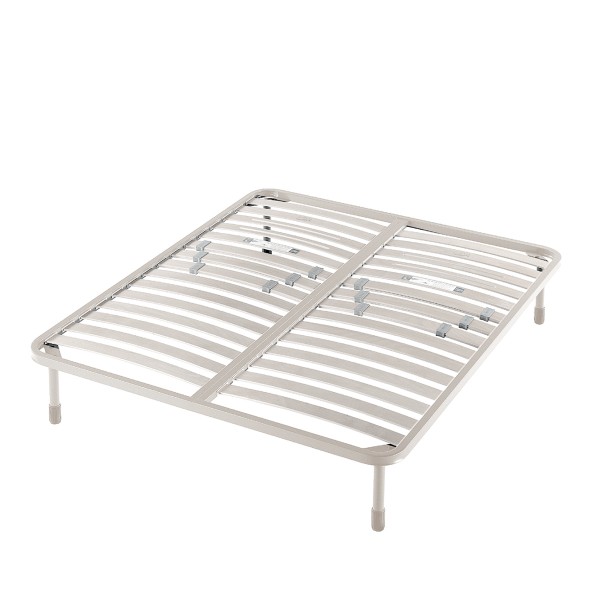 Dorsal's limited edition Super sable slats may be purchased for use in Beyond Furniture's beds, or purchased separately to complement your Grand Soleil by Dorsal mattress.
Anatomical system designed to give optimal support.
Adjustable sliders to personalise the firmness of the slats.
Steel frame structure.
Finished in a non-toxic & scratchproof powder paint
Patented slat holder that is tough, noiseless & can carry heavy duty weights
4 Comfort Zones
1. (Head Zone) Dorsal Super, great resistance & best anatomical adaptions thanks to unique features
2. (Shoulder Zone) Two shaped slats, ensure high elasticity and comfort
3. (Lumbar Zone) Six Dynaflex slats, distinguished by blue slat holders give the back area a superior quality of support, flexibility and strength
4. The area where most of the body weight is concentrated is reinforced with 3 extra slats and can be adjusted for intensity/firmness with six practical cursors.