Modern Rugs by Beyond Furniture
At Beyond furniture, we offer a wide selection of exclusive modern rugs. A rug from our modern collection serves many purpose, including adding warmth to your home while also defining the spatial layout of a room. Choose from many different designs, styles, shapes and colours. Our modern rugs each have their own unique sense of style, and can create a whole new personal look in any room. Whether used in the living area, dining room or even bedroom, you can't go wrong with a rug from Beyond Furniture.
Style up your living space with a modern rug from our contemporary range
Enjoy a variety of stylish patterns and elegant designs, as well as many different textures including cowhide leather and wool rugs. Create a beautiful setting with our modern rugs, as they can change the look of an entire room based on your taste and style. A rug is perfect during the winter season, at they bring a warmer atmosphere to the home.
Buy modern rugs online
Our modern rugs can be purchased through our online store. Browse through a range of styles, colours and designs to find the perfect rug for your living space. We would love for you to come and visit our furniture stores in Sydney, where our lovely staff would advise you individually and help you select a rug to fit well within your current style. Our own professional team will deliver and assemble the desired furniture you require. We ensure that all of our customers are kept happy at all times. Delivery time is usually between 10 to 12 weeks.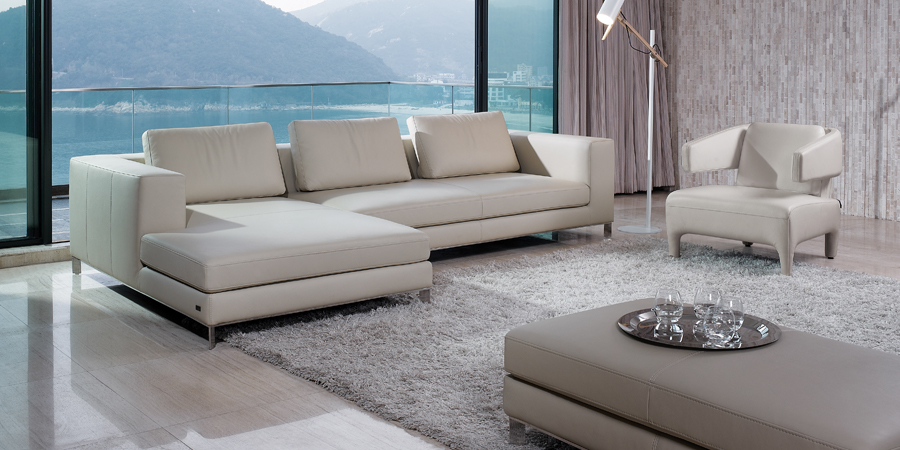 A rug can change the entire look and feel of any room in your home. The best way to finish off the look of any room is to add a rug. It fulfils the empty space left in any room, though there are things that need to be considered when buying a new rug. Scale Your new rug must be scaled to fit in with the rest of your décor. It is best to treat your rug as an anchor point in any room. Your rug doesn't need to be isolated. It is in fact recommended for furniture to be ...
Read More
Showing all 2 results