Sideboards & Buffets by Beyond Furniture
Sideboards are a perfect way to gain extra storage space throughout your home. Suitable for both the dining room and kitchen, we have an extensive range of sideboards, display cabinets and buffets that can coordinate well within your home. When looking to buy a sideboard, it is essential to keep in mind a few things, such as the space required, the colour and style of the buffet, and also the material. Once you know the specific details of the sideboard or display cabinet you are looking for, we will help you find the suitable choice.
Premium sideboards in a range of quality materials and finishes
When selecting a sideboard or buffet, there are a range of options available to choose from such as colour, storage, and materials. All of our buffet furniture contains quality materials and finishes, making it effective in the long run. Our sideboards all have a fresh modern look and will compliment your home interiors with their generous storage. We also have a stylish range of display cabinets, available in both beautiful walnut, and glass and anodized aluminium. These modern pieces are perfect to showcase valuable items and achievements for your friends and family to admire. Our display cabinets also help lift the current style of the living room or dining area.
Buy Sideboards, Buffet Furniture Online
Our sideboards and buffets can be purchased through our online store. We would love for you to come and visit one of our furniture stores in Sydney, where our lovely staff would advise you individually and help you find the ideal sideboard or display cabinet for your home. Our own professional team will deliver and assemble the sideboard or display cabinet for you, hassle free. We ensure that all of our customers are kept satisfied. Delivery time is usually between 10 to 12 weeks.
Looking for Danish designer Sideboards? Our Associated brand BoConcept offers a premium range of sideboards that can be custom-built according to your own personal style.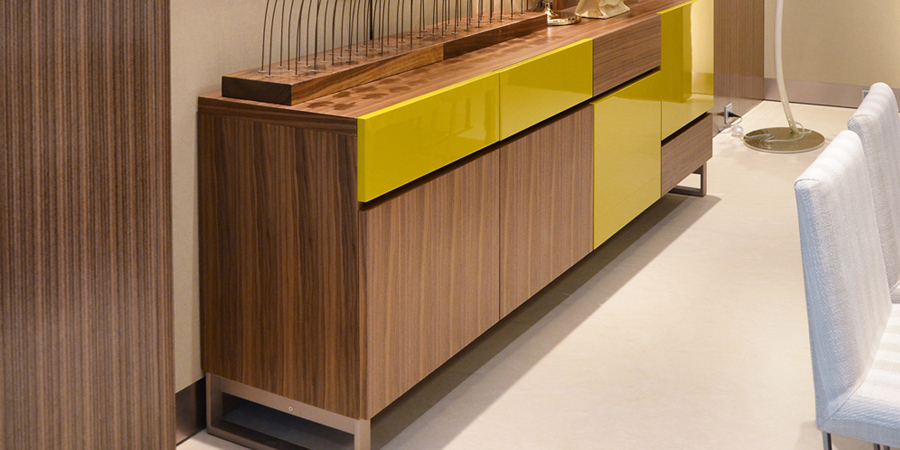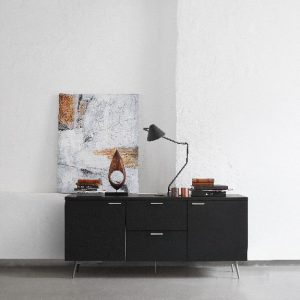 The Milano sideboard by BoConcept brings a lavish Scandinavian design to your home. Keep your pillows, throws, vases or fine porcelain stored into the deep drawers or in the spacious closets of the Milan sideboard. You can use it anywhere, so whether you need storage space in your living room or want to make your dining room complete, you can be sure that this modern sideboard can handle the job. It has the option of drop down doors and customizable handles to make for easy storage to hide away any unsightly cables around your dining or living space. The Milano ...
Read More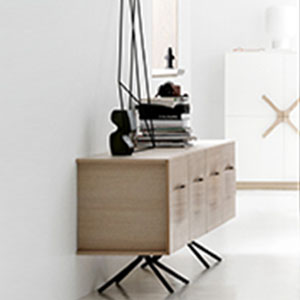 The Ottawa sideboard by BoConcept is part of the wider Ottawa range designed by Karim Rashid, which includes a complete dining room set with dining table, dining chairs, sideboard and cabinet. It is recognizable by its four pronged legs, which add a little quirky Danish style to your room. Distinctive in style yet very practical, the Ottawa sideboard makes a statement on its own as a decorative display piece. A long and slender sideboard, the Ottawa is made up of a series of pull out drawers, so works perfectly in a bedroom as well as living or dining areas. The ...
Read More
Showing all 8 results