Furniture Bookcase Sydney
Traditional bookcases are bulky and heavy, our modern book shelves and contemporary bookcases are slim and solid, and using slender metals such as brushed aluminium to create designer bookcases and wall shelves that hold a lot but occupy minimal floor space. Our book shelves are flexible as single modules or you can combine our shelf modules to fill a whole wall, meeting any size office or home. All of our stylish bookcases and wall shelves are easily dismantled and transported whenever you relocate.
We have a great range of bookcases to suit your needs. Whether you are looking for a small bookcase or a large bookcase, a white bookcase or a black bookcase, wooden bookcases, a corner bookcase or wall mounted shelves, we have unique designer bookcases and wall units to suit your needs.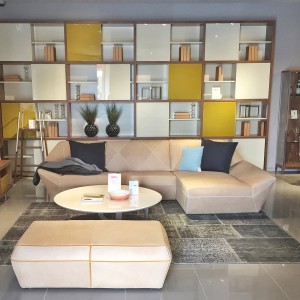 Available in our modern Sydney furniture stores, our simple and sophisticated bookcases are designed to integrate media storage, copious general storage and display areas all within a small footprint.
Showing all 11 results