Living furniture Sydney
The living room is often one of the most-used rooms in a home, so when furnishing or remodeling think about how you can maximize the space and comfort. And whether the focus of the room is a home entertainment system or a functional space for conversation, a good way to anchor the room is by using a focal point. Sometimes your living room will have one already, like a fireplace and mantle, but if not you can create your own. Whether you are lounging, socializing or entertaining, we have large or small living room centerpieces for creating a space that you will love spending time in.
Our modern living room furniture has many options for you to choose, the wall units have many different models, you can set up a simple TV unit without any hanging cabinets, or you can install a full wall unit system to create more storage, Beyond Furniture has it all. We deliver, install and also taking the packaging away, you will have a hassle free service.
Modern Living Furniture Sydney, Living Room furniture Sydney
Whether you're relaxing with the family or entertaining friends or business associates, our collection of living room furniture takes style and comfort to a new level. Our TV cabinets and occasional tables are designed to harmonize with our broad spectrum of upholstered living room furniture. With a selection of bar stools, bar tables, chairs and accessories designed to co-ordinate together, whichever pieces end up in your living space, will complement each other and enhance your living areas.
You don't have to be restricted by what you see on our website; there are many more choices of colours and configurations available. And being meticulously crafted from the finest materials to ensure durability, you will have peace of mind for your investment. Established in Europe, then fine-tuned to accommodate the contemporary Australian way of life, the Beyond Furniture collection of furniture products are sure to be recognized as a hallmark for a new standard of modern living, great furniture is where style meets functionality and it is timeless.
So whether it's modern living room sofas or contemporary coffee tables our living room designer furniture the Beyond Furniture staff are your specialists. We have plently of designer furniture to suit all rooms in your home.
Wish to buy furniture online? All of our furniture can be purchased either online or from one of our many furniture store locations, including Crows Nest, Alexandria and Moore Park.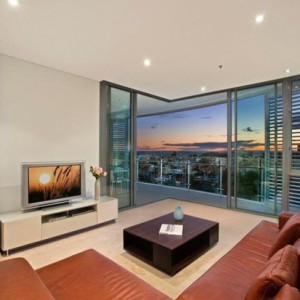 Our modern and contemporary TV cabinets, small TV units, buffets, coffee tables, shoe cabinets etc. are all available in our Sydney furniture showrooms.