Display Units Sydney
Well designed and unique furniture can make all the difference to a dining room or a lounge room's liveability and style. We pride ourselves on providing Australian homes with unique and modern glass display units. At Beyond Furniture we have plenty of stylish and unique cabinets to choose from which include; glass cabinets, display units, storage cabinets, wall cabinets, contemporary cabinets and wooden cabinets just to name a few. Beyond furniture have the different cabinets to suit your home needs. The Stella is a modern glass display cabinet which is perfect for displaying your most delicate and prized decorative and collectable pieces. This glass cabinet allows natural light in to illuminate your pieces during the day time, and built in lighting to spot light your most precious items in the evening. Our Soleto wine cabinet has everything you need to display your wine collection in your living room or dining room, or even in the garage. This wine station has it sorted, right down to the glass drawer for accessories. Wish to buy furniture online? All of our display units can be purchased either online or from one of our many furniture stores.
Glass Display Cabinets Sydney
Glass display cabinets are the perfect living room furniture or dining room furniture piece to safely display personal memorabilia, such as trophies, treasured porcelain, fine glassware, your fine wines or even photographs. With our fine crafted display cabinets, you will appreciate more of your collections. For wine connoisseurs, the Soleto wine cabinet has open shelving designed specifically for the storage of wine bottles, integrated glassware storage and a drawer for accessories, whilst also working as a stylish room divider.
Come in and visit our Sydney showroom today and see for yourself why Beyond Furniture's wine cabinets and glass display cabinets are the perfect storage solution for Sydney homes.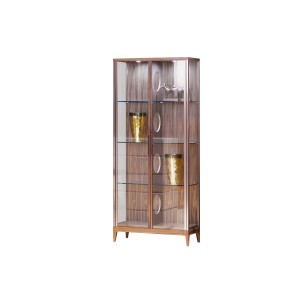 No products were found matching your selection.