Modular Units Sydney
How many times will you move your home in a life time? When you invest in a piece of designer furniture, would you prefer the furniture that can be reinvented to nicely fit into your new home? With our modular units, your furniture can serve different purposes in different spaces. Our modular, stacking units provide you with complete flexibility and versatility when creating the perfect storage solution. Each stack unit contains a drawer for storage with a seamless look as no handles are required, while the German runners include soft-close features. The option to add more units to create a longer, taller or deeper furniture piece allows for expansion for a growing family or when upsizing to a new home.
Modular Furniture Sydney, Modular Units
Whether it's for the Bedroom, Living Room, Dining Room or Home Office, Beyond Furniture's modular unit range provides solutions to suit your every current and future needs. You can build the stacking units to create TV storage units, wall units and entertainment centers, sideboards and even unusual coffee tables … the options are endless! Our Padova white lowline TV unit is one of our most popular choices due to its generous storage cabinets and storage shelves. The Punto is one of our best coffee tables, which is made up of nine units giving it a layered effect that is modern and unique. So make sure to check out our furniture stores in Sydney for a large range of entertainment units furniture and much more!
Come in and visit our Sydney showroom today and see for yourself why Beyond Furniture's TV entertainment units Sydney and large coffee tables are such a popular pieces for Sydney homes!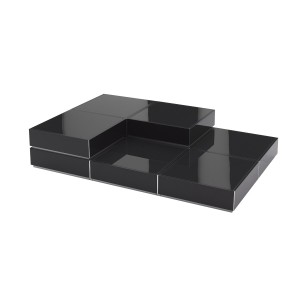 No products were found matching your selection.