Sideboards and Cabinets
Beyond Furniture reputation begins with inspired design, superior materials, and precision craftsmanship, to which we add our signature supplement – Style. We have a stylish and modern range of sideboards available that would be perfect to suit any dining or living room furniture. Our sideboards and cabinets come in a range of sizes and finishes to suit any modern contemporary bedroom furniture or dining furniture in Sydney. Whatever your choice, you are sure to appreciate the quality every time you slide open a drawer or close a door. Each buffet cabinet and sideboard has generous storage for your cutlery, linen, china and serveware. Just take a look inside! You're sure to find deep drawer space, and adjustable shelves for when you need to customise your modern buffet furniture.
Storage Cabinets Sydney
To suit our range of contemporary dining room settings, we stock dining room buffets in gloss finish for a look that's ultra-modern and timeless. Many of our buffets, or sideboards, feature colour-backed glass on the top and sides, and the doors and drawers are finished in complementing glossy polyurethane. The designs have no visible handles, maintaining a sleek surface on all sides. The buffet doors are opened via subtle grooves, and the cupboards feature a magnetic push release opening. Our buffet furniture Sydney are of the finest materials and considered designs, so please visit one of our furniture stores today.
Did not find anything to your liking? Check out BoConcept's range of Danish designer modern sideboards and buffets. They can be custom-built according to your desire.
Available in our Sydney furniture stores, our modern buffets have a sleek design and generous storage capacity meaning they're a popular choice for living rooms, dining rooms, as office sideboards and even as a reception unit.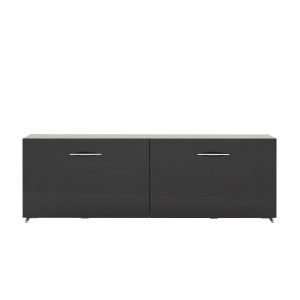 No products were found matching your selection.