4 Seater Sofas
Whether its reading a book or just lounging around, you can enjoy supreme comfort with our 4 seater sofas. We have a stylish and modern range of 4 seater sofas available in different unique designs. At Beyond furniture, we will help you find the right leather sofa for your living room. All of our leather sofas will provide you with the comfort and support you deserve. We offer a wide selection of unique designs to give your home a modern look! Our sofas are perfect for living rooms and are made from high quality Italian leather. Also check our our range of coffee tables and wall units to match your sofas in order to create the perfect living area.
Modern 4 Seater Sofas Sydney
Our wide range of sofas are modern, unique and stylish. These things are the key in making your home beautiful. When choosing a new sofa, you need to think about your seating needs. It also needs to compliment your existing modern furniture, whether it is a side table, console table, tv unit or even a dining table. All of our living furniture will give your home the style and look it deserves. We offer outstanding value on all our modern furniture, as it is definately one of a kind!
Visit our Sydney furniture stores today for the latest deals on 4 seater sofas!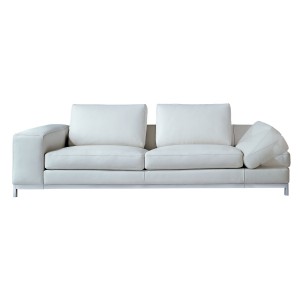 No products were found matching your selection.