World-class architecture studio Chris Clout Design created this stunning resort-style home with a exquisite pool feature that wraps around the side of the house. Beautiful views, an expansive outdoor living space and a sophisticated Eastern influence give this home a calming and laid-back vibe. To enhance this feel, Chris Clout Design chose luxurious and modern furnishings including our Rusco Leather Sofa and Cintura Oval Coffee Table seen in the living room.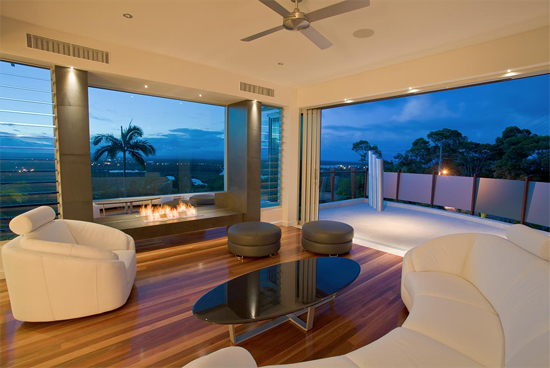 The warm tones, natural materials and greenery really makes you feel like your on an exotic getaway. The Rusco sits perfectly in the open plan living room thanks to its sweeping curves and strong presence. The Cintura coffee table's surfboard design complements the organic shape of the Rusco brilliantly.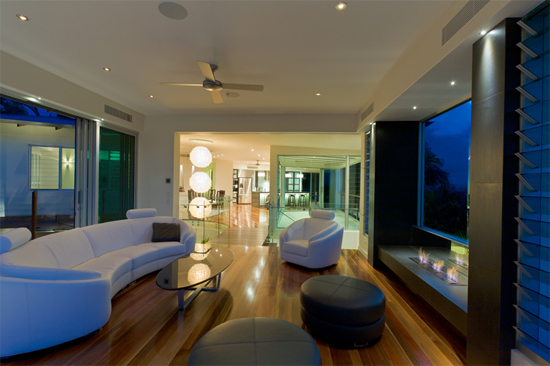 What's more, the shape of the Rusco makes it ideal as a modern family sofa. It's spacious enough for the whole family, comfortable enough to watch TV or have a nap on. Plus, it's great for when you're entertaining as curved sofas create a more relaxed atmosphere and allows people to see each other, making a wonderful environment for converstations.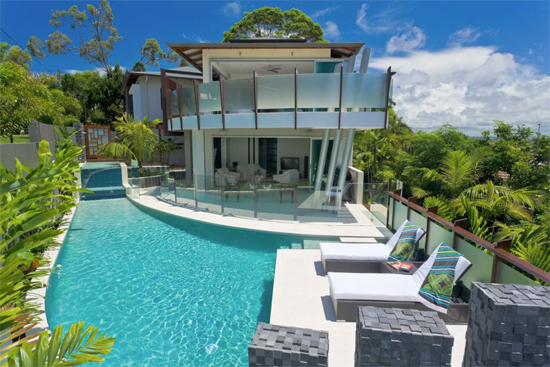 Unfortunately we're not all lucky enough to have a house the size of this one. However, if you love this look as much as we do our Rusco comes in a variety of sizes and different modules to suit the exact dimensions of your living room.