What gets better with age, looks good with wrinkles and charming with age spots? A buttery soft tan leather piece of furniture.  There is nothing better.  It's timeless, suits all interiors and is something you will cherish forever.  It's that lust worthy piece that you drool over in interior pictures and say 'one day, I will have my own piece of furniture in perfectly worn in, soft and cosy tan leather'.
In case you're not already convinced we've rounded up our favourite perfectly worn in tan leather pieces and created a matching 'get the look' customised piece from our range.
Classic:
If your home has classic features such as floorboards, fireplaces and high ceilings, or your pairing your sofa with classic furniture that's already in your home, opt for a classic sofa shape with clean lines and minimal decoration.  Elements that make a sofa classic include a higher seat back, high rectangle arms of substantial thickness and timber or minimal feet.  For classic rooms you could also opt for a tufted seat.
To style tan sofas in classic rooms, either opt to make the room modern by sticking to a simple colour palette and letting the tan leather become the central drawcard, or play up the caramel tones with other timber furniture and a traditional oriental rug.
To create a classic setting, stick to 2 or 3 seaters, placed opposite of adjacent around the rug, and maintain symmetry with armchairs.
Best Classic Tan Leather Sofa:
Brillante 4 Seater sofa.  Plain armrest, firm seat and matt legs.  Leather: Marco Clay or Mimosa anline leather if you want extra patina!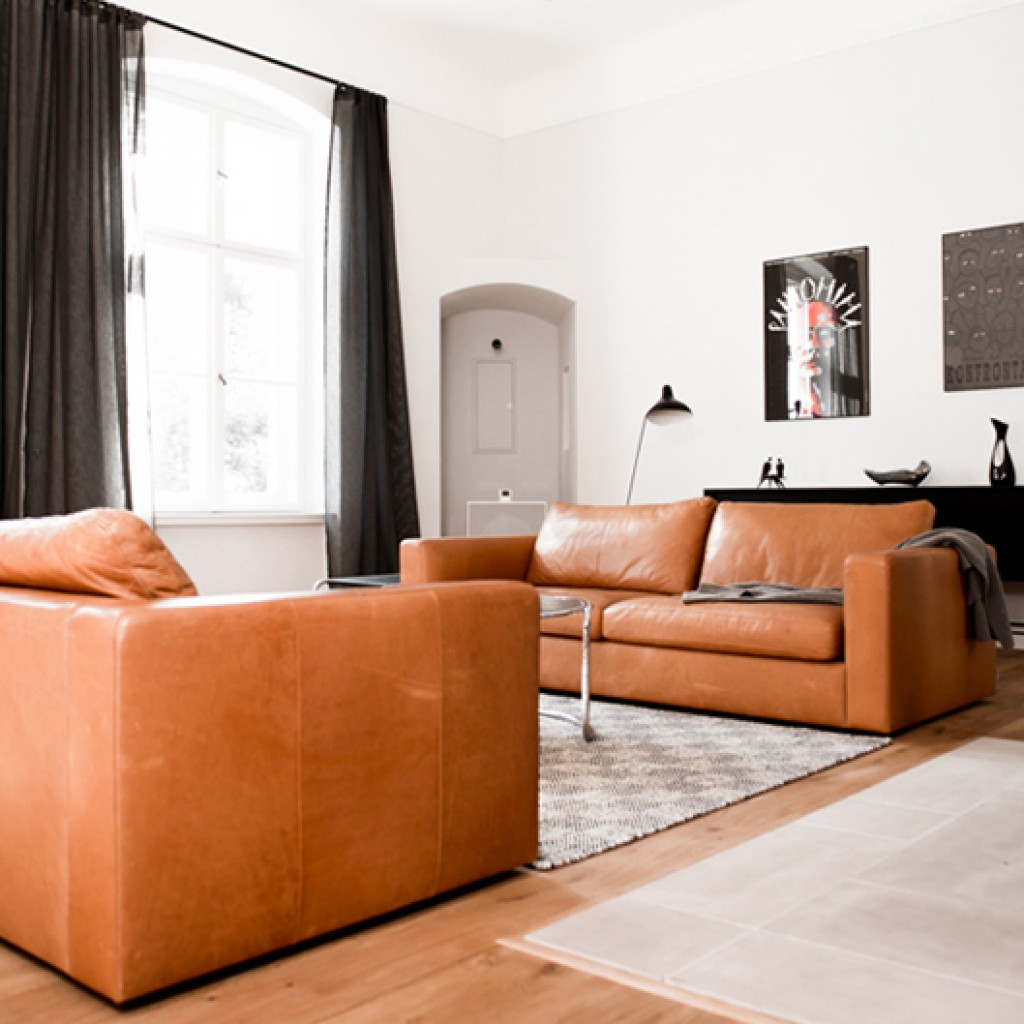 Colourful:
Tan is one of the easiest colours to work with, as it's a classic choice it works just like a neutral.  And unlike black, white, grey and beige tones, it doesn't go through the same popularity swings that make a sofa look dated, tan is always chic.  For a vibrant quirky space look for a sofa with some quirky details.  By opting for tan leather you are ensuring it won't date, so you can afford to be more creative with the sofa shape.
For a casual look, place furniture in a non-symmetrical manner around your rug, for example use a chaise and an ottoman, or a 4 seater and one armchair.  Use  a mix of side tables rather than a coffee table and lean your artworks on a sideboard rather than hanging.
To bring the colour in, choose a colour range and go for it! Opt for pastels, bold emerald tones or earthy shades.
Best Cool & Quirky Picks: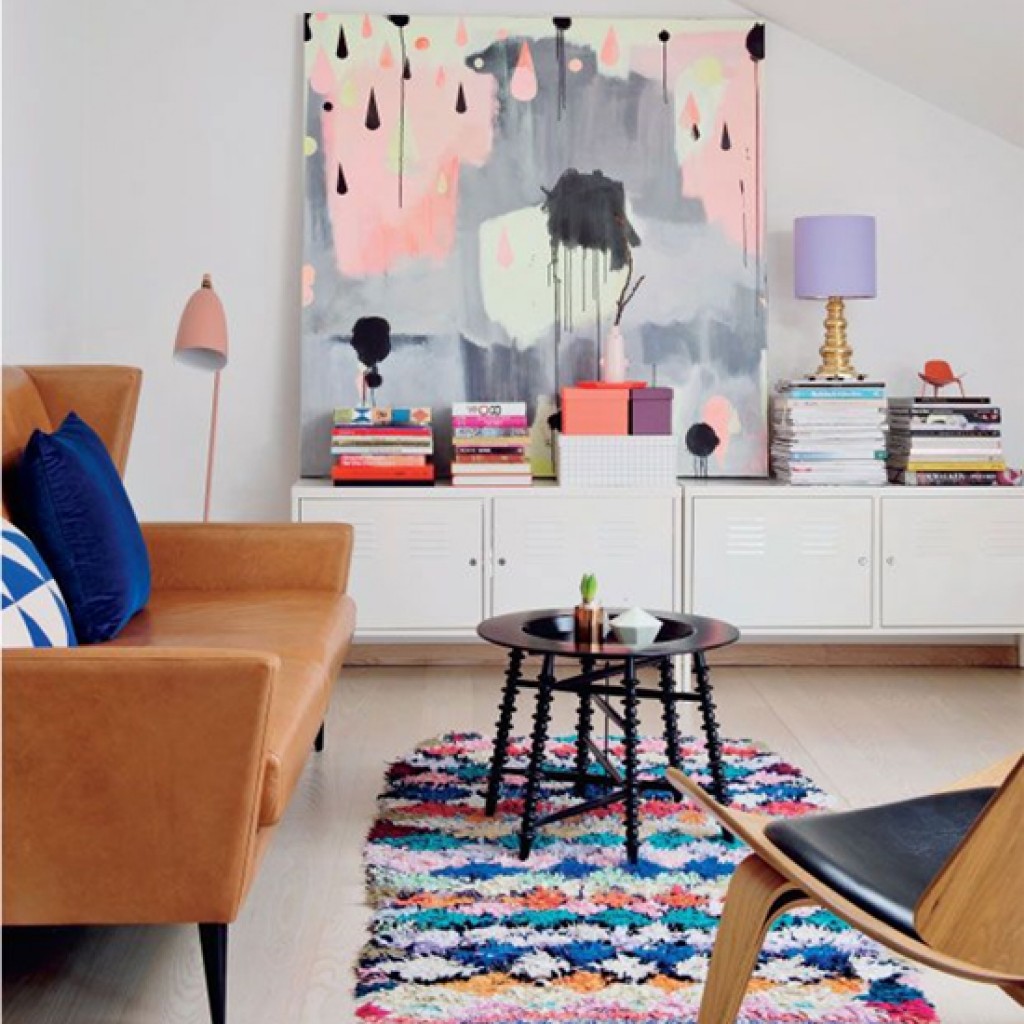 Modular:
After a contempory modular sofa and thought you had to stick to black, white or grey to keep the look modern? A modern adjustable modular in tan will tone down the look and make it far more workable in your home, plus it won't date like uber modern jet black will.
To make this style work – look for a design with a firmish seat and loose back cushions.  Great quality tan leather will stretch over time, which will change the look of your super modern modular, choose a design with a relatively firm seat as the foam will hold its shape for longer.  Loose back cushions are supposed to look soft and comfy, so some stretching there will enhance the look over time.
Top modular pick: 
Liberta corner sofa with chaise, and open end with plain leather and plain steel legs in Marco Clay.
Modern timeless:
So you're looking for the ultimate sofa – one that will stay with you through home changes, style changes, family changes and always look great.  It's a tough ask of a piece of furniture, but this is as close as you will get to sofa nirvana.  It's safe to say if you invest in this, you will have it for the long haul! Like the classic, but a little more contemporary.  Look for slim arms, a slim seat and some distance to the floor and a classic thin leg.
For those who love the look, but are less keen on the wrinkly seat look when the sofas a few years old, opt for a quilted seat which will retain its shape for longer.
Our modern timeless picks:
Snello – with no feature quilting, round M1001 legs in chrome in either Marco clay leather or Mimosa leather.
Quilted option – the Sorano sofa in Marco clay or Mimosa.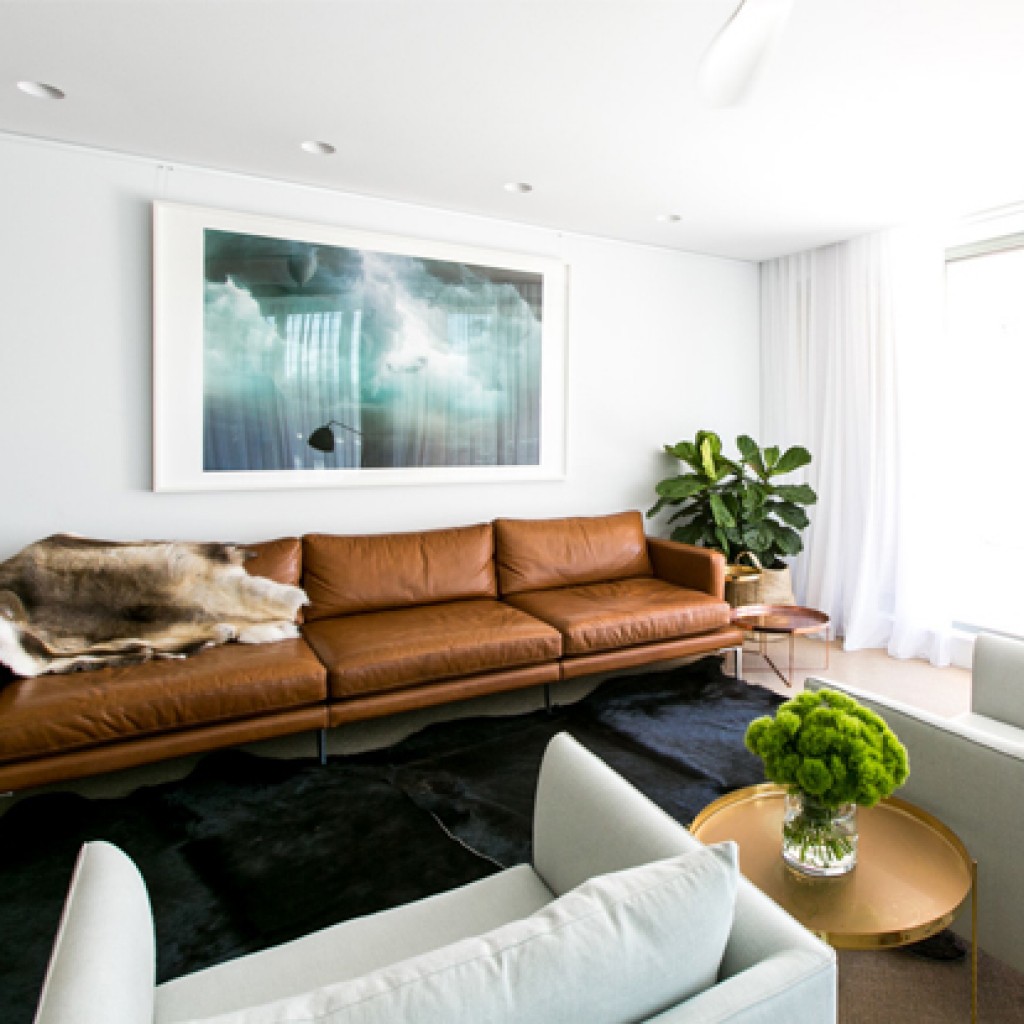 '
Armchair:
Start your own story with a tan leather armchair.  Everyone's favourite place to sit and have a tea and read a good book.  Our top picks are:
The Preci recliner in  Mimosa
Pradi 1 (custom order only) armchair in Mimosa for buttery sofa leather plus squishy soft seat and arms. 
For more details make sure to contact us on 1300 11 22 33 or speak to a sales consultant.
Click here to view our store locations