We are so excited to introduce the new walnut collection by Beyond Furniture. The collection at features a classic design aesthetic with surprising twists in colour, patterns and materiality giving it a unique edge incomparable to other furniture retailers. At our Crows Nest and Moore Park showrooms you will find the new contemporary range featuring products for the dining room, bedroom, living room and home office. The American walnut veneer and colour palette, including a vivid mustard, are easy to work with and team with existing furniture ensuring you achieve a timeless and coordinated look in your home.
As you can see from the above image, the collection features Beyond Furniture's quintessential classic styling mixed in with some unique details that really set it apart. In particular, our Midollo square dining table features exclusive rose gold coloured aluminium channels which cut through the surface dividing it into quarters, and an inlaid glass Lazy Susan. The surface in crown veneer pattern adds a natural and textural aesthetic edge to this design for an artful feeling in your dining space. The collection also features some beautiful lounge chairs, a selection of Scandinavian style side tables, a stunning desk for the home office and storage pieces.
1. Aero Work Station $995  2. Theo Dining Chair $565
Our new Aero work station is traditional, masculine and bold making it perfectly suited to a home office, yet is stylish enough to be in an open plan living area or bedroom. Team it with our new Theo dining chair for a truly coordinated look. The solid timber frame is complemented by a soft beige leather, making it supremely comfortable to sit on when you're sitting down for hours working away!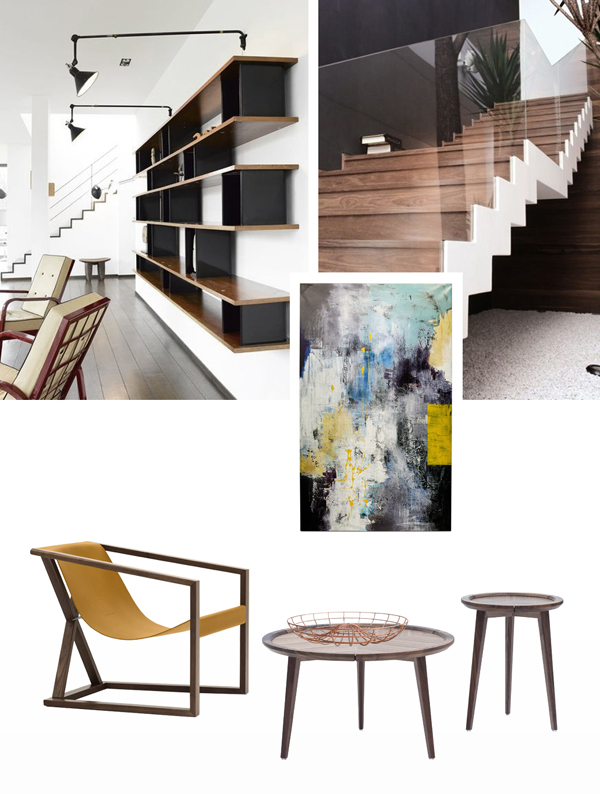 1. Pelle Single Chair $1950  2. Poco Side Table $615  3. Piccolo Side Table $295
Next up is the Pelle single chair, the ideal stand out piece for when you want to impress your friends. Not only is it easy on the eye, it's super comfortable with its suspended thick leather seat and solid walnut armrests. Tie the Scandinavian look in with our Poco and Piccolo side tables which can be used as a coffee table set or individually. Bring some more colour into the picture with a gorgeous copper bowl and an abstract painting.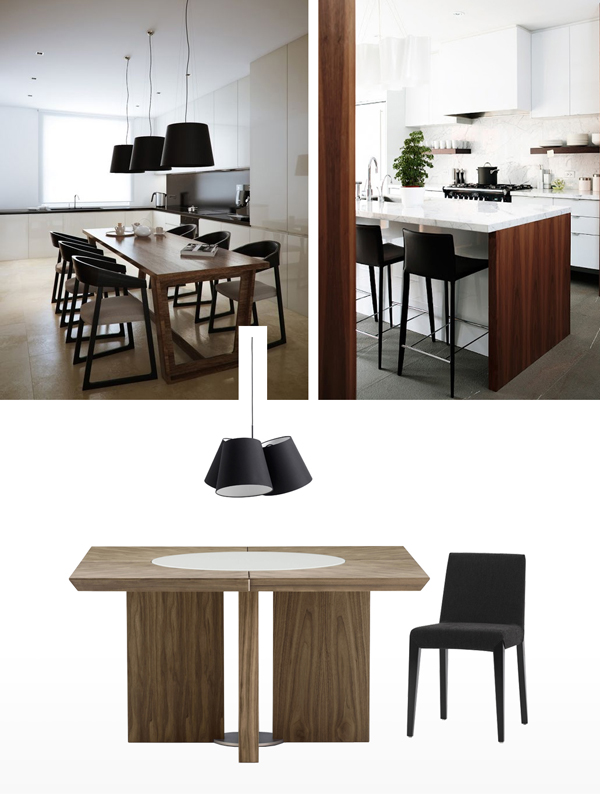 1. Midollo Square Dining Table $2995  2. Ali Dining Chair $395
The dining room, a place where you entertain and share your most fond memories, is definitely a space you want to invest in. The Midollo square dining table (also available in a round version) is a spectacular piece of design! The rose gold details, inspiring crown veneer pattern and pedestal style base gives it a subtle confidence that will not go amiss! Finish the look off with 4 – 8 of the classic Ali dining chairs in dark grey for a subtle contrast. These beauties also sit comfortably in both informal and formal dining settings.