Modern beds
You will be pleased with the quality Beyond Furniture has to offer. Our modern and contemporary beds, bedroom furniture have styles in grand piano paint – glossy dark grey, glossy white or a little bit formal style in walnut. Most of the beds are available in leather or fabric storage beds, King bed, Queen bed, King single or Double bed, all of these different sizes and styles are for different needs and personalities. Choosing the right bed and mattress is the most important decision for your bedroom, as they will make or break a good night's sleep. At Beyond Furniture, we provide stylish, durable and comfortable bedroom furniture, all of them come with Italian made natural mattress and slats, a great sleep system to ensure you rest well!
Sleep in style and comfort with a modern bed from our collection
Many furniture retailers sell modern bedroom furniture in Sydney, some with lower prices, but every business needs to be viable no matter what market positioning they are, therefor you will get what you paid for, focusing on design and quality instead of price makes you a discerning consumer. At Beyond Furniture, we only select the best for our clients, our factory has more than 30 years manufacturing experience, our furniture has been tested and refined for decades, we can provide the furniture that are modern and timeless in style, hard-wearing, comfortable and functional. We have storage beds, fully upholstered fabric beds, and beds with quilted and plain headboards, meaning you have plenty of luxury furniture options to choose from. Our furniture for bedroom includes bedside tables, chest of drawers, tallboys, dressing tables, mirrors and super comfort mattresses. Try Beyond Furniture for the best beds in Sydney.
Buy modern beds online
Our modern beds can be purchased through our online store. Browse through a range of styles and designs to find the perfect bed for your bedroom. We would love for you to come and visit our furniture stores in Sydney, where our lovely staff would advise you individually and help you select a bed to match your current home décor. Our own professional team will deliver and assemble the desired furniture you require. We ensure that all of our customers are kept happy at all times. Delivery time is usually between 10 to 12 weeks.
Did not find something to your particular taste or style? Create your dream bed with BoConcept's designer bed range with customisable bed frames. Choose from a wide range of bases in different materials for a personalised look.
Complementing nearly all bedroom styles, Beyond Furniture's beds are popular classics due to their simple, elegant lines and functionality. All beds come with Dorsal slats, providing the best of European engineered sleep system .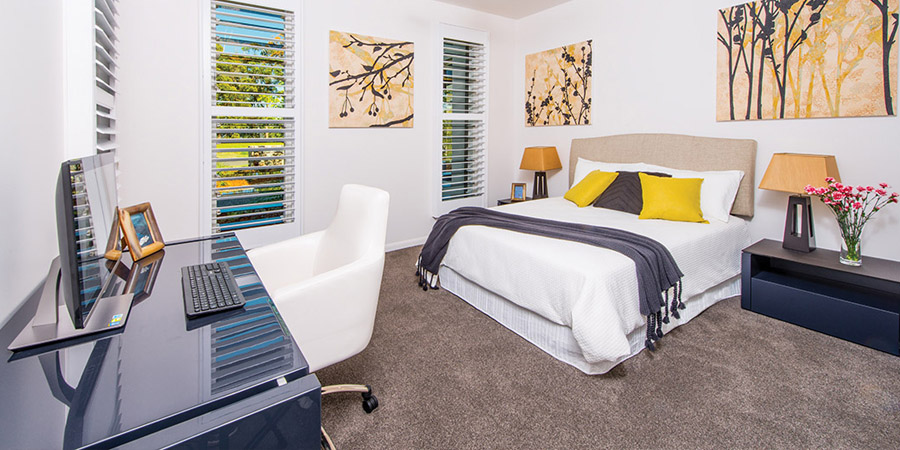 Optimise and personalise your living space with the Madison Sofa by BoConcept. The Madison sofa is perfect if you have extra guests staying the night as it can easily be transformed from a classic sofa into a comfortable and relaxing resting space, at the touch of the double toggle switches that are integrated into the armrests. Available in three different versions so you can choose between manually adjustable headrests only, or a version with electric seat, head and foot rest motion that is powered by either cable or rechargeable lithium battery. Customise this modern sofa bed to fit your particular ...
Read More
The perfect bedroom should lure you in and make you feel all warm and fuzzy. To create the perfect bedroom, you need the perfect bed. You can also incorporate relaxing décor and pastel wall colors, which would make you feel calmer and make it easier for you to fall asleep. The Mezzo storage bed by BoConcept is the solution to the perfect bedroom. Of course you will need the perfect mattress, so make the investment and be picky, comfort is key! The perfect bedroom also has very little clutter so think storage. The Mezzo bed by BoConcept has plenty of ...
Read More
Showing all 14 results