Modern Sofas and Lounges
A sofa is the key piece of furniture in your living room. Our modern sofas and lounges will style your home living area like no other, as they are designed with a strong emphasis on unique and stylish designs that complement the modern day home. We specialise in leather sofas, so whether you are looking for a 2 seater sofa, 3 seater sofa, 4 seater sofa, corner lounge or chaise sofa, we have you covered. The sofa is usually the focal point of the living room and should definitely be a key consideration when shopping for living room furniture.
Customise the perfect sofa lounge for your home or office
Our modern sofas are designed high in quality and comfort for you and your guests to enjoy. These sofa lounges can be utilized in both residential and corporate interiors. Most of our sofas are customisable, you can change its size, colour, legs and cushion softness to suit your own personal taste and style. Our modern sofas are all hand made from high quality Italian leather for you to relax and wind down after a long day.  Complete the perfect looking for your living room by matching a modern coffee table and even a unique wall unit, for a stylish modern day look!
Buy modern sofas online
Our modern sofas and lounges can be purchased through our online store. We would love for you to come and visit our furniture stores in Sydney, where our lovely staff would advise you individually and help you find the sofa of your dreams. Our own professional team will deliver and assemble the desired furniture you require. We ensure that all of our customers are kept happy at all times. Delivery time is usually between 10 to 12 weeks.
Looking to customise your own sofa? Check out our associated Brand BoConcept's range of designer sofas.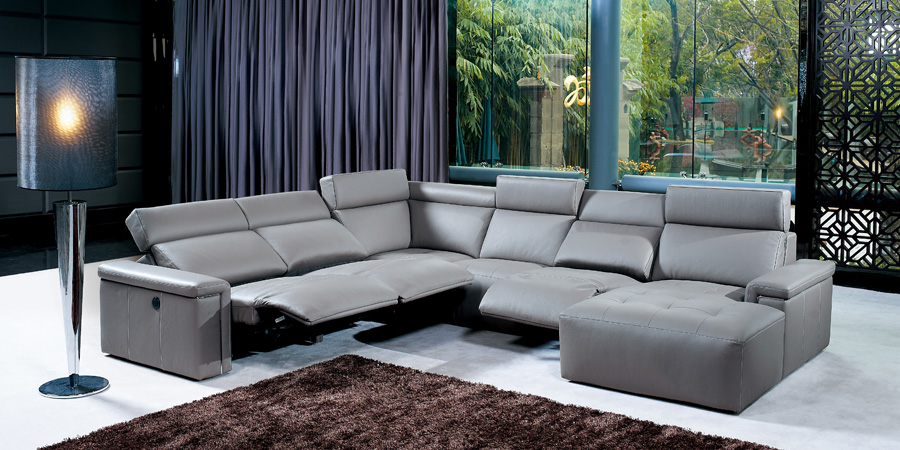 Elegant and modern in design, the Mezzo Sofa by BoConcept provides spacious seating and luxurious comfort. The thin seat cushion that stretches along the sofa has beautiful stitching. Relax in different ways by adjusting the smart and easy to use comfort cushion that is attached to the back cushion. Enjoy extra padding on the armrests while lounging or even sitting down. The Mezzo sofa brings a stylish Scandinavian style to your living area for your family and guests to enjoy. Whether you are looking for a 2 seater, 3 seater, or even a lounge suite, the Mezzo can be designed ...
Read More
The Istra 2 sofa by BoConcept is a design delight with beautiful refined details, while the high legs reinforce the lightness and gracefulness. With two rows of loose back cushions in two different sizes, it gives you plenty of options for perfect sitting comfort. With more than 100 different leathers and fabrics to choose from, you can combine both into one to create the sofa of your dreams. Try fabric on the loose back cushions and leather for the rest of the sofa to create a very unique and stylish look for your living area. Turn the Istra 2 sofa ...
Read More
Showing all 45 results