Modern Home Office Chairs Sydney
At Beyond Furniture, we offer an extensive range of home office chairs from our associated furniture store BoConcept. Defining the modern day, these office chairs are perfect for the corporate world, where it is your home office, or a company. Our home office chairs offer extraordinary comfort and support allowing you to work comfortably and effectively. Match these beautiful modern home office chairs with a stylish desk from our collection. We would love to give you advice on coordinating a perfect home office.
Buy modern home office chairs in Sydney
The modern home office chairs displayed here can be purchased at BoConcept stores located in Sydney, in either Crows Nest or Moore Park. You can browse through their online website and filter through the many different customisation options for your specified modern home office chair. BoConcept's interior design team can help you order your desired home office chair directly to your Sydney home, where their delivery team can assemble the product, hassle free. BoConcept deliver all furniture throughout the Sydney region.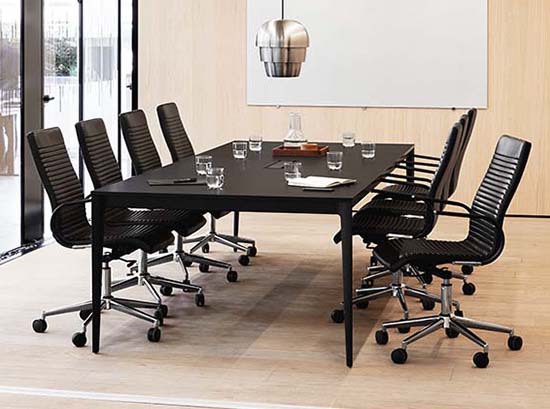 The Ferrara office chair by BoConcept features a slender and exclusive design perfect for the corporate world. It offers supreme comfort and support, allowing you to work comfortable all day. It's tilt mechanism and adjustable height is very practical as it allows you to change the office chair to different seating positions easily. Available in either black shiny Pu leather or light grey Pu leather, this beautiful chair will have your clients admiring your office space. It has elegant chrome legs which stand out, making the chair the perfect for the corporate world. The Ferrara office chair is available at ...
Read More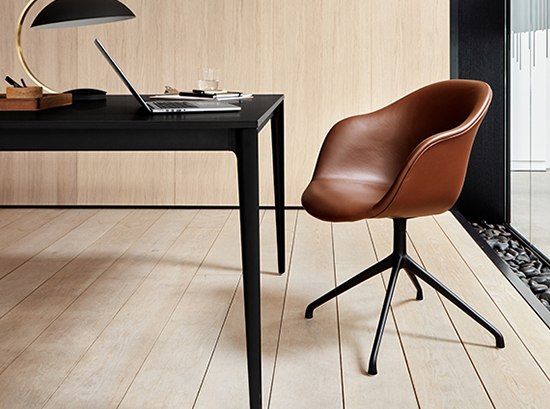 The iconic Adelaide chair by BoConcept is all about character. Featuring a beautiful organic form with exquisite comfort, the Adelaide dining chair is perfect for any working space. This elegant chair can be completely customised to your own personal taste and style. Choose from a swivel base with wheels, or just standalone legs. Both these forms are flexible and can be used as a dining chair or an office chair. The Adelaide chair can be created with over 80 diverse types of high quality leathers and fabrics, made to match your current home décor. You can also add armrests to ...
Read More
No products were found matching your selection.